Skin Essence a Day Spa Proudly Serves Raleigh, Durham, Chapel Hill, Cary, Wake Forest, Garner, Morrisville, Fayetteville, NC and Surrounding Areas.
Permanent Makeup
Permanent Makeup
24/7 Perfection
Have you ever wished you naturally looked the way you look in makeup? Today more and more women are opting for
eyebrows and eyeliner that never smudge and lip color that doesn't wear off or bleed. Permanent makeup, also known as
micropigmentation, can eliminate the daily hassle of applying makeup. Permanent cosmetics never run or smear,
and are great for people with allergies to traditional cosmetics as well as for those who have a difficult time
applying makeup. With permanent cosmetic makeup you can swim, exercise and wake up in the morning with your makeup perfect.
Eyebrow Micro pigmentation:
Micro pigmentation mimics the appearance of hair in the brow line. Anyone who desires more fullness of the brow will
appreciate the time saved not applying makeup. Those who used to apply pencil can go swimming, play tennis, or wipe
their forehead without having to reapply makeup.
Permanent Eyeliner:
A subtle, natural look, mimicking thousands of tiny eyelashes within the implantation of pigment in the lash line,
is very popular with today's modern lifestyle. Shadowing of color can be added for a soft, natural look, or if desired,
a bolder more definitive line can be achieved.
Upper Eye Liner—————$350
Lower Eye Liner—————$350
Upper and Lower Eye Liner—$600
Permanent Lip liner/Lip fade/Full Lips:
As we age, many of us lose color in our lips, especially along the border. Some prefer to have a very natural flesh tone
color put back in their lips to make them appear fuller & to define their own natural shape. Others want their lips to look
as if they have just applied their favorite lip liner & lipstick. If you have a color that you're certain you want, bring
it in with you & we can match it up with our pigments. We keep an extensive variety, but often colors are mixed to
customize one for a particular person.
There are 3 options for lips:
Lip liner- outlines the lip making it look plumper
Lip fade- which is a natural color faded over the entire lips
Full lips- defined lip liner with the color filled in over the lips
Lip liner outline————–$200
Lip fade———————$350
Lip liner entire lip————-$390
Beauty mark—————–$50
Before and Immediately After Eye Brows

Before and After Eye Brows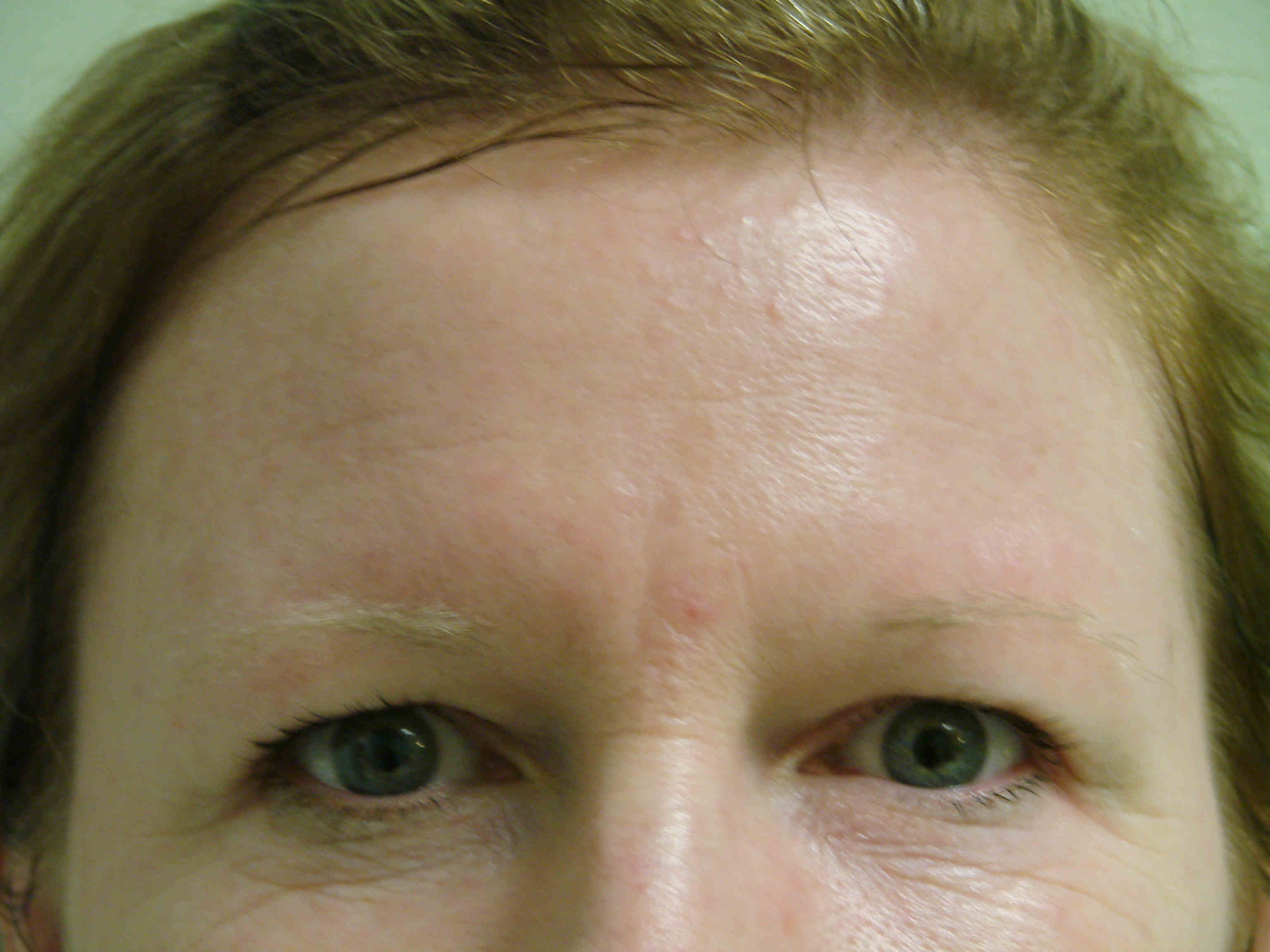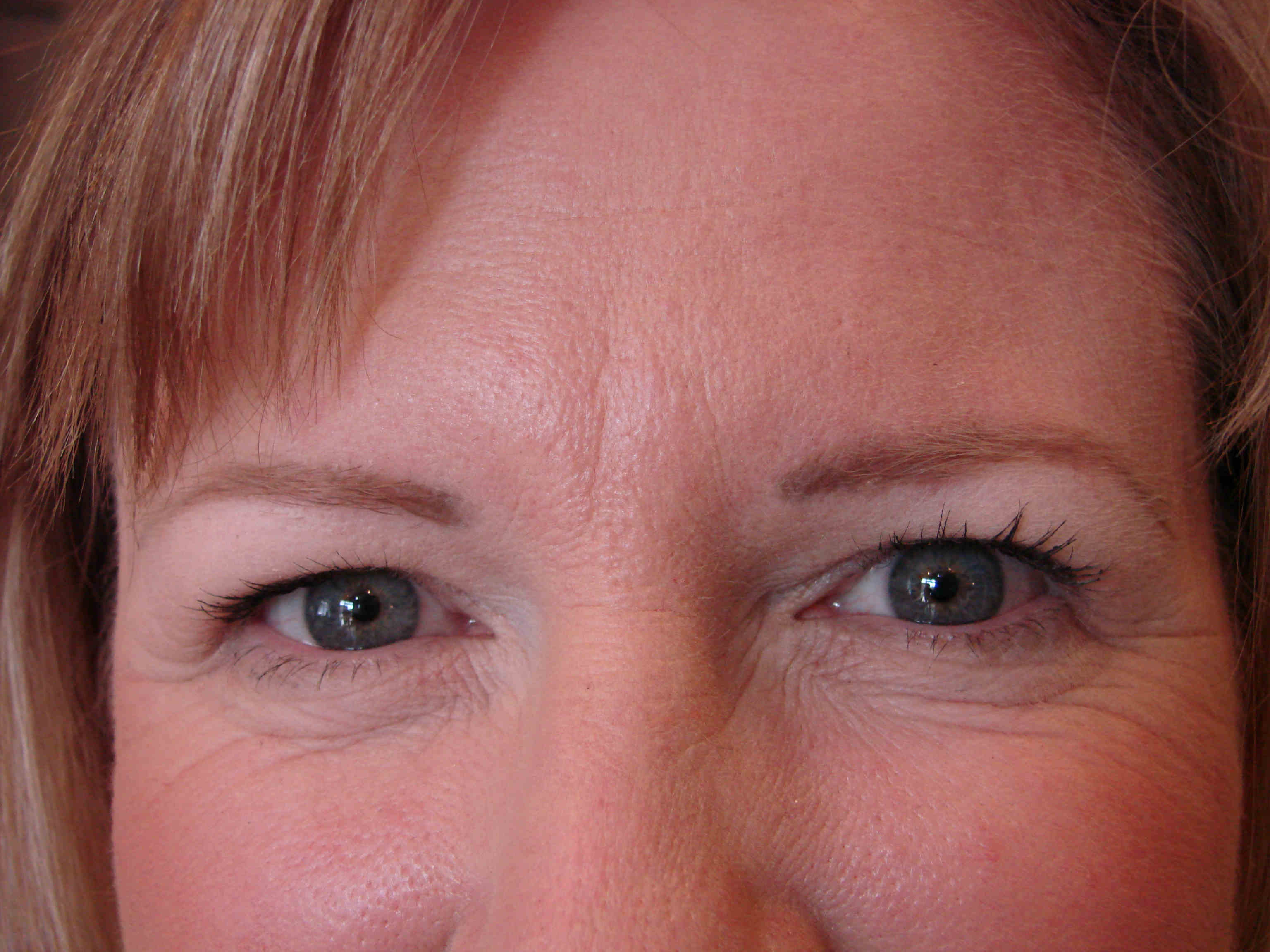 ---
[ebs_seo_cp_contact_only]