Skin Essence a Day Spa Proudly Serves Raleigh, Durham, Chapel Hill, Cary, Wake Forest, Garner, Morrisville, Fayetteville, NC and Surrounding Areas.
Xtreme Lash Extensions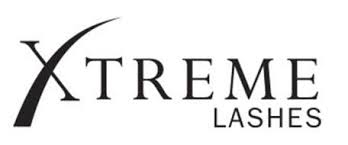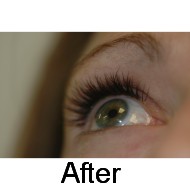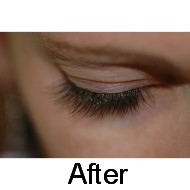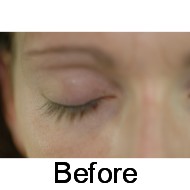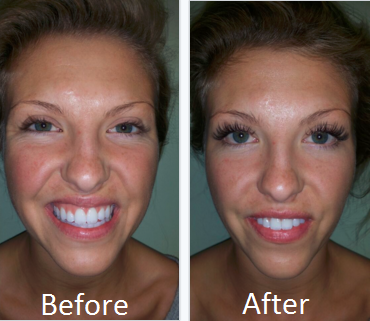 Lina Yang is internationally certified! She has been performing this service for over 15 years!
Xtreme Lashes Eyelash Extensions $250 first time only.
(Touch-ups Two Weeks: $75. Three Weeks: $100)
The Xtreme  lash extensions transform natural lashes into long, beautiful, luscious lashes. We specialize in dressing your eyes with only the top quality products, which will enhance and give your lashes a very natural look. Our glue products are pharmaceutical grade and odorless. Our lashes are beautifully curved. They come in different sizes and thicknesses. Whether you like them short and natural or long and dramatic, we have lashes that tailor to your needs. It is long lasting, weightless and so comfortable that you forget that you have them on. It can turn ordinary eyes into gorgeous, alluring eyes.
Frequently Asked Questions
What are Xtreme Lashes Eyelash Extensions?
A Semi- Permanent eyelash extension composed of single strands of synthetic lashes that are virtually weightless and curved to replicate a natural eyelash.
How is the extension procedure performed?
The synthetic lash is applied hair by hair to each of your own lashes using a special bonding agent that lasts through the length of your natural growth cycle of each lash, which is between 60-100 days.
What are the lashes made of?
Our lashes are made of faux mink, which are very soft and naturally curved.
Can I use an eyelash curler?
Curlers are not recommended because the lash already comes with a beautiful curl. The pressure of the curler will break the adhesive bond.
How do I take care of it?
Eyelash extensions are easily maintained. Avoid any oil based cleansers, lotion or make-up remover. Use a Q-tip to carefully clean the area around the eye. Ask your Xtreme Lashes Certified Stylist about Xtreme Eye Makeup Remover.
Is the lash extension glued to my skin?
No, the extension lashes are glued about .5mm to 1mm away from your skin. Neither the synthetic lash nor the glue ever come in contact with your skin.
How do you remove the eyelash extensions?
Eyelash extensions must be professionally removed with a special remover. Please do not attempt to remove them yourself.
How long do the lashes last?
The extensions will stay on your lashes for the remaining lash life when applied correctly.Other factors such as eyelash characteristic, lifestyle and general after-care will affect how long the lashes last.
When is a touch-up necessary?
We recommend touch-up appointments every two to three weeks to keep up with the natural growth and shedding of your lashes.
Can I apply Mascara?
One of the primary advantages of Xtreme Lashes is that you won't need mascara. However, if you want to wear mascara, ask your Xtreme Lashes Certified Stylist about Xtreme Lashes Mascara. It is specially formulated to be compatible with eyelash extentions.
WHAT YOU SHOULD DO BEFORE THE LASH APPOINTMENT
1) Remove all eye makeup and clean your lashes with mild, oil free cleanser.
2) Do not use oil based makeup removers to clean your lashes prior to the application.
3) Do not put on any mascara. We don't want to spend time cleaning it out. We'd rather spend time working on perfecting your lashes.
4) Do not curl your lashes. Straight lashes work better.
5) If you are a contact wearer, remove contact lenses and wear glasses to your appointment. Or, bring a lens case and remove them when you arrive to your appointment.
6) Plan to set aside 1.5 hours for your appointment. This is a relaxing sleeping beauty treatment. Most of our clients fell  asleep during the procedure. They are always amazed when they wake up with gorgeous looking lashes.
WHAT YOU SHOULD DO AFTER YOUR LASH APPOINTMENT
1) Avoid getting your lashes wet for the first 24 hours after your lash application.
2) Aviod swimming, steam rooms, and saunas for the next 48 hours,. Extreme heat is not recommended.
3) Do not ues an eyelash curler, perm or tint the extension lashes; this will break down the bond.
4) Do not use regular or waterproof mascara. Mascara contains conditioning properties and oil which will break down the adhesive.
5) Take special care around the eye area. Gently cleanse the eye area and do not scrub or rub your eyes. Avoid any type of oil based cleanser.
---
[ebs_seo_cp_contact_only]