Skin Essence a Day Spa Proudly Serves Raleigh, Durham, Chapel Hill, Cary, Wake Forest, Garner, Morrisville, Fayetteville, NC and Surrounding Areas.
Air Brush Tanning
Stay Tan all year round with Organic AirBrush Tanning!
A revolutionary new tanning system better than traditional Spray Tanning with no offensive odor and not turn orange.
Air Brush Tanning each session- $40
A full body application will take around 15-20 minutes.
Allow an additional 10 minutes drying time.
Wear loose clothing for 10 to 12 hours after Totally Tan has been applied.
While the Totally Tan develops, avoid wearing tight fitting clothing, rubbing the face or other parts of the body.
Avoid exercising and excessive perspiring.
Do not shower, swim, or get wet for at least 12 hours. Salt and chlorine have adverse effects on DHA.
Do not sit on light colored and leather furniture the day of the Totally Tan application.
Men must wear your own underware or shorts in order for us to perform the service.
Do not be alarmed if you experience color washing off. This is residual tanning solution and is expected to occur.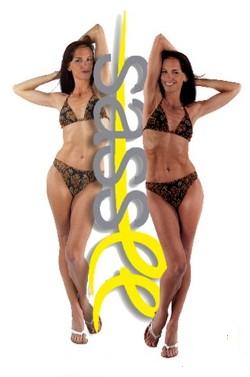 The night before a Totally Tan Treatment:
Shower and exfoliate.
Shave where desired.
Do not apply any lotions or oils.
Apply polish or clear coat to nails for protection against discoloration.
FAQs about tanning:
Q. Is this safe for my skin?
A. DHA (dihydroxyacetone), has been approved by the FDA for cosmetic applications. It has been used for over 30 years without any harmful effects.
Q. How long does the Totally Tan last?
A. The length of tan is determined by the skin type. Dry skin and rubbing on the skin will shorten the life of the tan. Be sure to MOISTURIZE! As you lose skin layer you will lose your tan; the more abrasive you are to your skin, the sooner you will lose your tan.
---
[ebs_seo_cp_contact_only]